Read the latest Simon Baynes Fresh Fruit and Veg wholesale news. Click on an article below:
Keeping a Clean and Tidy Restaurant Kitchen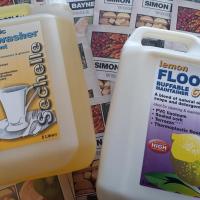 Its common sense that all kitchens should be kept clean and tidy, legally businesses have to ensure hygiene standards are met to protect their customers and staff. We are sure you know a clean kitchen is down to the people who work in it, who will take immense pride in their work and ensure high standards are upheld. We supply a diverse range of kitchen aids and cleaning products so that you can keep your workplace in tip-top condition. Below, we'll recommend what you need to do to ensure a spotless and clean kitchen environment.
Read more...